Balance Board Disc For Abs
What a super easier workout! Imagine that, you'll simply engage your stomach muscles to twist back and forward, working all the muscles of the core at once. Balance Board Disc Stability Round Plates will be sure to improve your posture, coordination, and balance, while successfully activating your core musculature. Tilt right and left, swing…the best part about balance boards is that they are low-impact and can be super fun.
Key features:
Perfectly support 360-degree rotation, let your whole body move because of it!
Unique ballpoint designed for fitness, yoga, or re-healthy training.
10-20 degree tilt in which to find the balance and exercise your flexibility.
For home fitness and office use, give the foot a loose in spare time.
The high-strength design at the bottom is capable of bearing 150 kg.
Product Details:
Material: Plastic
Load Bearing: 150Kg
Size: 36x36x6cm / 14.2x14.2x2.4"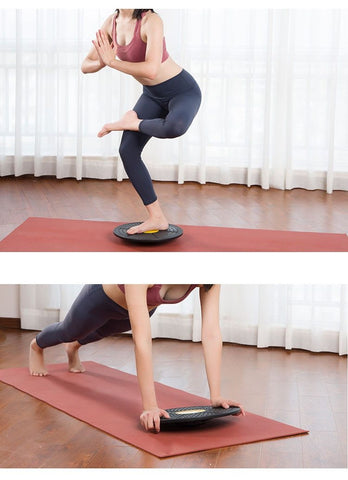 Our Guarantee:
We offer a 100% return and money-back guarantee. Please let us know if there's anything we can do to help, as we are passionate about making sure you are completely satisfied with your Lovin'fitness experience ♡